Pen Kits UK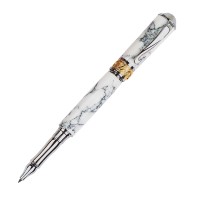 Creative Pen Kits UK was formed after several years making pens and other projects for customers. While making our own products, we identified that there were few online stores that actually carried all the stock we preferred. This often meant having to place orders with a number of different pen kit suppliers in the UK, and also abroad. This, of course, lead to multiple postage costs having to be covered, which were quite restrictive especially in the early stages of our pen making business.
We are now in the position to start passing on our knowledge, expertise and skills through Creative Pen Kits UK. We believe that pen making is a very rewarding and enjoyable hobby, especially when you see awe in the face of a recipient or receive a letter of thanks from a customer. As a hobby, it can also be adapted to pay for itself with some simple marketing.
In the future, we look to make more pen kits available to the UK, at affordable prices. We prefer to stock pen kits that we have tried and tested over the years, so we know these are great quality, rewarding and problem free during turning and assembly. We also have a large number of other kits in our stock not currently available online, so if you have a requirement for a particular pen kit just get in touch and we'll see if we can help you.
We currently have a limited number of wooden pen blanks also online. Again, we have others in our stock, and we hope to increase our catalogue to include acrylic pen blanks shortly.
Creative Pen Kits is here to help serve you in your wonderful functional art creations.